This article is based on How to convert any documents file into pdf. PDF meaning is Portable Document Format, this file format has created by Adobe. Basically, pdf is used for sharing and exchanging. It is reliable way to protect original file format. approximately everyone use pdf file format to protect their file format.
Let's start How to convert documents file to pdf
If you are using Microsoft Office suite you can easily save your file in pdf. MS word, MS Excel, MS power point in these software you can easily save your file in pdf. Microsoft has add this feature after their product MS office 2010. You can also use this option in MS office 2007 with the help of PDF addon. IT is easily available at internet.
Convert documents file into pdf using Word, Excel, Power Point
Now, open your document which you want to convert into PDF and go to File.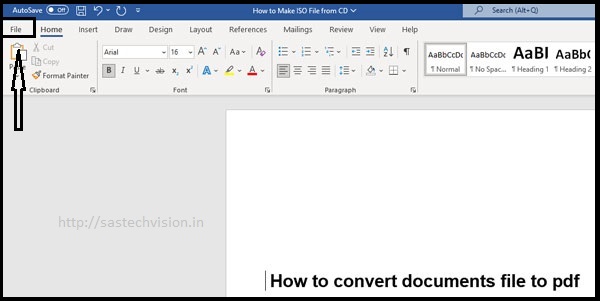 When you clicked on File tab you will show like below image click on Save As.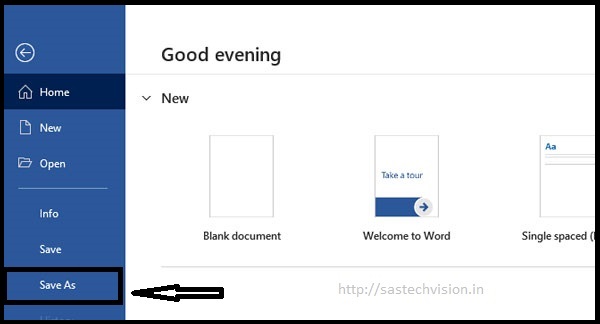 Now, Save As page will be appear. In this section you can choose your location where you want to save your file.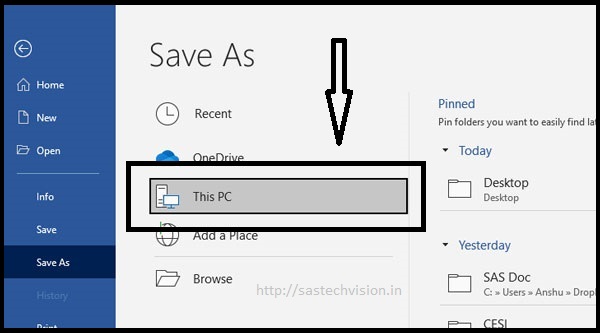 Now, Here you can select type of document, many type format will be listed in Save as type. Dropdown arrow on the "Save As Type" box and select "PDF (*.pdf)" from the dropdown menu.
Double check the Save as Type as below image. You can change the filename at this time. When you're ready, click the "Save" button.
Now your document is ready to share or it has been created in PDF file format. you can see it using any PDF viewer.
Convert documents file into pdf using Print
First click this link download Cutepdf   free software.
Click on cutepdf Writer link.
Click on free download link to download this software.
After download cutepdf software install this software .
Run as administrator.
Check I accept the agreement option and click Next button.
Cutepdf installing start.
After install open your documents  which you want to converter into PDF.
Press ctrl + p key at same time.
Click on Name dropdown list search for CutePDF Writer.
Now, click ok to convert document into pdf.
And click save button to save converted PDF document to a folder.
There are many websites that offer free Word to PDF conversion. We use CutePDF because it is easy to use and taking less time to convert any document into PDF. Any Printable file can be convert into PDF with the help of these types of software.