When using the Windows operating system, you might have encountered multiple Blue Screen of Death errors. Windows 10 computers occasionally experience blue screen errors, which can be the worst nightmare for users. A similar problem is known as Win32kbase.sys BSOD happens when the associated win32kbase.sys file is deleted or corrupted for some reason.
With this error, the stop code may change to something else, like INTERNAL POWER ERROR, Driver Power State Failure, Inaccessible Boot Device, etc. A Windows-based Win32 Kernel Driver component called Win32kbase.sys can be found in the System32 folder. The collaboration between adhered hardware accessories and their drivers is typically controlled by such a file, making it very important in Windows. The system crashes and a Blue Screen appears with text such as "Your PC ran into a problem and needs to restart." The error suddenly starts bug-checking.
You may have come across a number of Blue Screen of Death errors, and we've covered a number of errors and their fixes as well. Some error codes apply to various system files in the same way. This article is about the file win32kbase.sys.
You May See one of the following errors for win32kbase.sys
Your screen turning blue in an unexpected manner because win32kbase.sys failed is very upsetting. Additionally, the following error messages may also occasionally appear along with this one.
STOP 0x0000003B: SYSTEM_SERVICE_EXCEPTION – win32kbase.sys.
STOP 0x0000000A: IRQL_NOT_LESS_EQUAL – win32kbase.sys.
STOP 0x0000001E: KMODE_EXCEPTION_NOT_HANDLED – win32kbase.sys.
STOP 0×00000050: PAGE_FAULT_IN_NONPAGED_AREA – win32kbase.sys.
Windows has been shut down due to a problem that has been found in order to protect your computer. The file Win32kbase.sys appears to be the issue's root. Your computer needs to restart because of a problem. Explore this post for this error win32kbase.sys If you'd like to know how to fix this error code.
How to fix Blue Screen Error code win32kbase.sys?
Various BSODs may involve the win32kbase.sys file and the errors they cause may have various root causes. When this occurs, Windows 10 and 11 experience a blue screen of death. It typically does not appear right away but rather under specific circumstances or just occasionally. The majority of manuals make reference to insignificant actions like updating drivers or restarting the pc but our investigation revealed that these rarely solve problems.
1. Run the System File Checker (SFC Tool)
Due to some corrupted system files, you might experience win32kbase.sys BSOD. Therefore, you can use the System File Checker to see if any system files are corrupted. Follow the guidelines below to accomplish that.
Type cmd into the Start Menu search box.
Right-click on search results and select Run as Administrator.
Type the sfc/scannow command and press Enter.
Wait for the process to complete then restart your PC and check if the error is fixed.
2. Run the DISM Tool
Type cmd into the Start Menu search box.
Right-click on search results and select Run as Administrator.
Type the DISM.exe /Online /Cleanup-image /Scanhealth and press Enter.
Type the DISM.exe /Online /Cleanup-Image / Restorehealth and press Enter.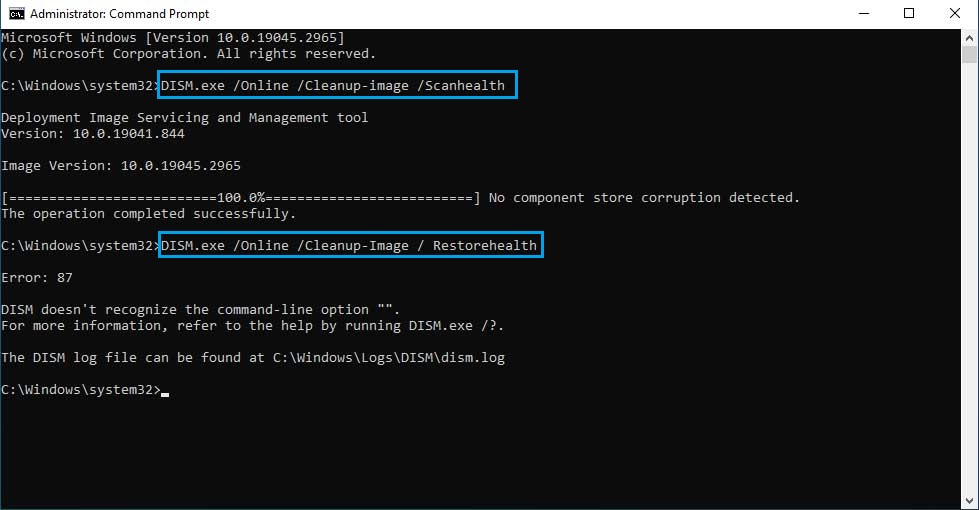 Also Read:-
3. Update Your Drivers
One way to do this is to visit the manufacturer's website and look for the proper drivers for your system and device. Nevertheless, you should be aware that this choice can be tiresome and time-consuming. Additionally, doing so carries some risk because installing the incorrect drivers could result in system instability problems rather than resolving the BSOD error.
The culprit may be your device driver issue if running the SFC tool and DISM tool does not resolve the win32kbase.sys BSOD error. You should update your drivers to resolve the issue. You can use Driver updater tools to update your driver. The steps to use Windows Device Manager for driver updates are listed below.
Press the Windows key and Type the Device Manager in the Start Menu search box.
Open the Device Manager from the search result.
Find the drivers (including video card and sound card drivers) that have a yellow alert symbol after entering the Device Manager interface. Right-click each problematic driver and select Update driver.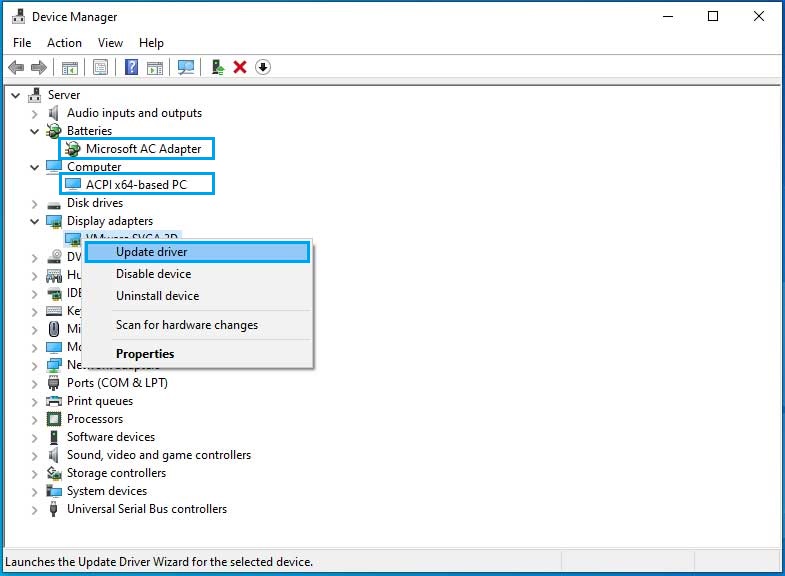 Click Search automatically for driver in the following window to begin the update process.
Restart your computer after updating all of your drivers to see if the error has been fixed.
4. Perform a System Restore
We advise running a system restore on your computer if the above solutions didn't help you and your win32kbase.sys issue only recently started occurring. Without affecting your personal files, it will reset your system files and settings to a previous time when the BSOD error had not occurred.
This post has provided four of the most effective solutions for fixing the Win32kbase.sys error if you've been having problems. The error is easily fixed; just follow our instructions, and your PC should be back to normal in no time.